Report Pharo Sprint
Friday, June 12 there was a Pharo sprint / Moose dojo. It was a nice event with more than 15 motivated sprinters. With the help of candies, cakes and chocolate, huge work has been done:
Pharo:
21 issues have been integrated for Pharo5!
2 are ready for Pharo4
... and work on issues that have not been closed
Moose:
Telescope has been ported to work with Moose 5.1
visualizations of Moose have been (partially) migrated in Telescope
there is work in progress to update and improve MooseChef (more generic queries)
If you organize sprints, feel free to give feedback and to post pictures!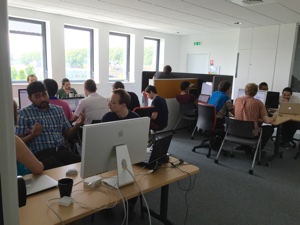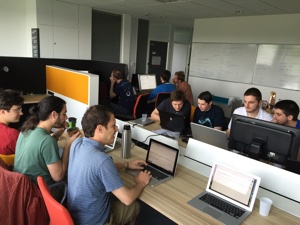 Thu, 2 Jul 2015 15:59:12 +0000
comments powered by

Disqus