Download latest version
Register to the Pharo Mooc!
We created an online course about Pharo. More information and registration here
Watch the Teaser
Follow us on Twitter: @pharoproject
Simple & powerful language
No constructors, no types declaration, no interfaces, no primitive types. Yet a powerful and elegant language with a full syntax fitting in one postcard! Pharo is objects and messages all the way down.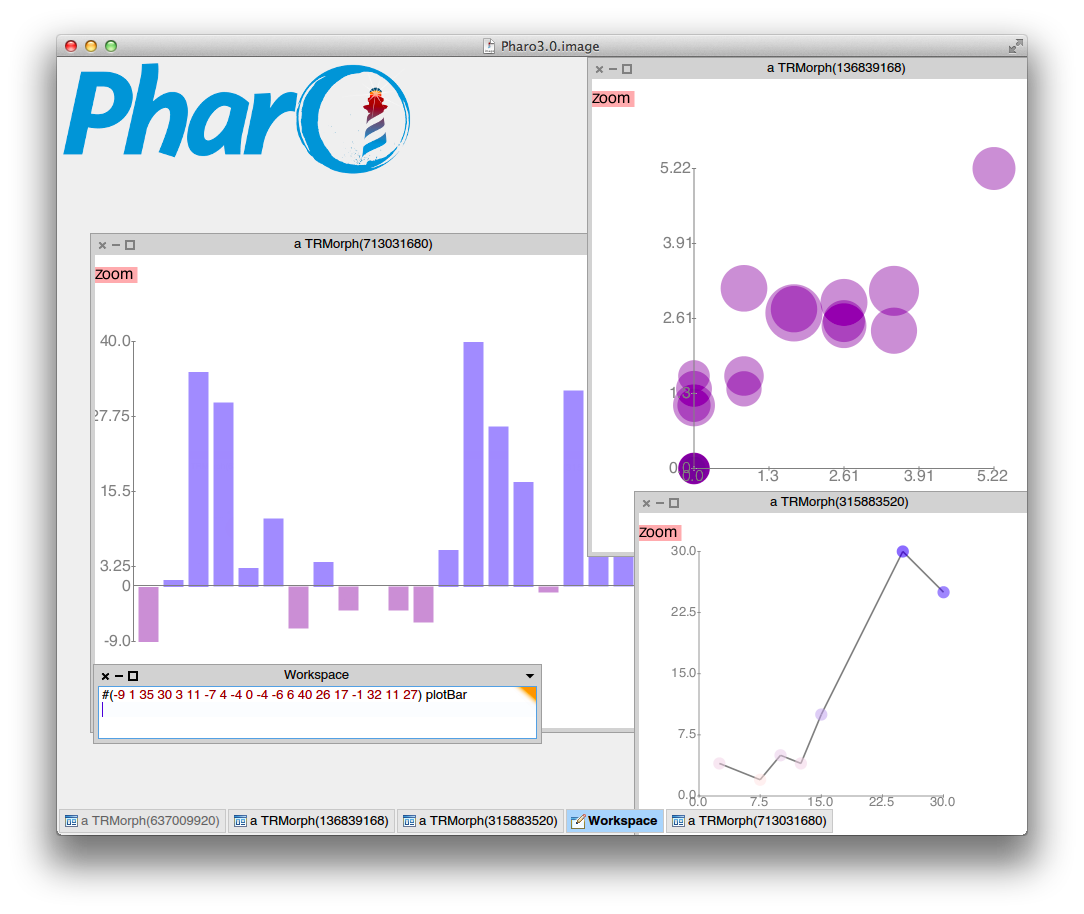 Feel a live environment
Feel the joy of having immediate feedback at any moment of your development: Developing, testing, debugging. Even in production environments, you will never be stuck in compiling and deploying steps again!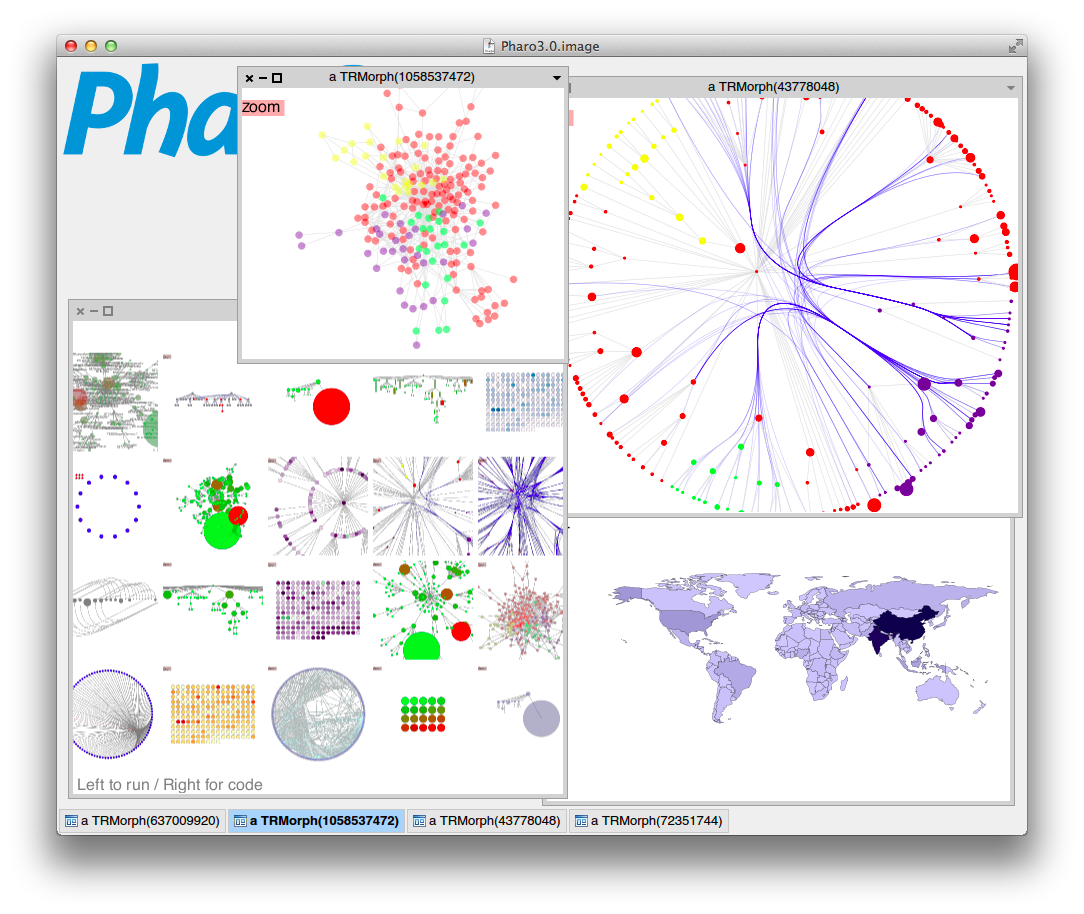 Amazing debugging experience
The Pharo environment includes a debugger unlike anything you've seen before. It allows you to step through code, restart the execution of methods, create methods on the fly, and much more!