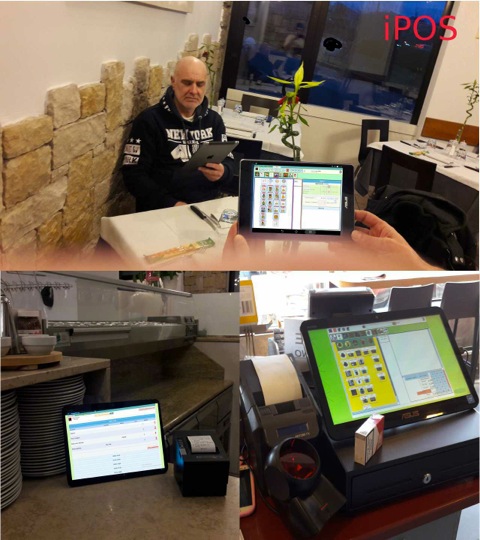 iPOS, integrated Points Of Sales, is a complete integrated solution to manage points of sales. iPOS is a very flexible and adaptable to various operational needs to answer at the different customer requirements.
With iPOS you can manage orders using mobile devices connected via wifi, select the products according to functional classification considered the most useful (for the restaurant: drinks - cooking products - pizza etc. etc.) managing so hundreds of products with just a few clicks.
Once the ordering done, the system handles the production steps at the processing centers (the pizza oven - kitchen - ..). Each machining center is equipped with an interactive display and / or tickets printer, by means of which are reported in detail the productions to be performers.
iPOS manages payment step through various cash points, recovering and integrating any orders or creating new shopping lists, with the possibility to scan the products that have an associated a bar code (such as those on cigarette packets).
Pharo speeds up our development cycle, greatly reducing the time between conception of a feature and its realization of the same, through a continuous improvement cycle.
The application setting, which replicates the real world, is another key aspect, because it allows a realistic verification of what is developing. "Coupled with Gemstone object-oriented database the deployment works like a charm," said Dario Romano Trussardi developer of the application.
12 April 2017